SPECIAL EVENTS IN UNION SQUARE IN SAN FRANCISCO
Enjoy festive, only-in-San Francisco events this season at The Safeway Holiday Ice Rink in Union Square presented by Kaiser Permanente. Ranging from the traditional to the eccentric, our entertaining holiday skating events reflect the true spirit of San Francisco and offer something for everyone.
Join the merrymaking at one – or many – of our special San Francisco events: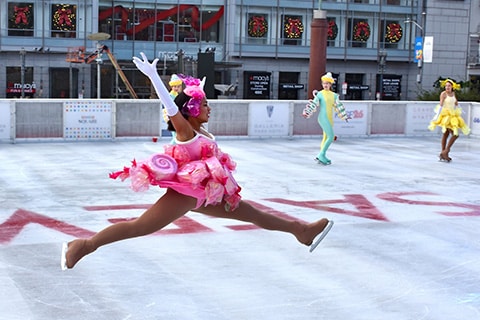 Wednesday, November 1, 2023 | 5:00pm-7:00pm

The Safeway Holiday Ice Rink in Union Square presented by Kaiser Permanente will open with a festive celebration. With special on-ice performances, local celebrities and merriment, you won't want to miss this evening celebration to kick off a new season of festivities on the ice.
Come watch the Opening Celebration and skate before and after the event.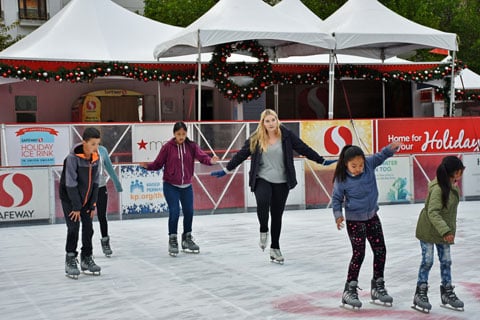 Learn to Skate presented by Kaiser Permanente
Saturdays and Sundays | 8:00am-9:00am
Kaiser Permanente invites skaters with little to no experience to The Safeway Holiday Ice Rink in Union Square presented by Kaiser Permanente to come learn from professional skate instructors. New this year, the Learn To Skate program will be implemented as a random lottery system to give everyone a chance for one free ice-skating lesson.
Once the lottery enrollment period ends, registrants will be chosen at random and will receive an email with a one-time use code to book LTS for up to two people. Receiving a code does not guarantee a Learn To Skate lesson. Availability of dates for registrants is based on a first-come basis.
The lottery for December & January Learn To Skate dates is now closed.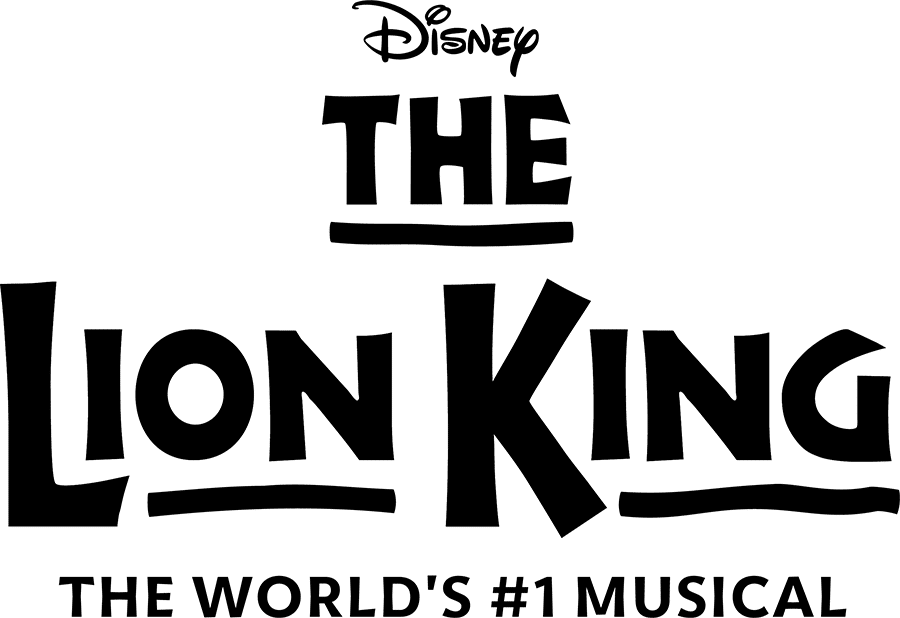 SIMBA SATURDAYS PRESENTED BY DISNEY'S THE LION KING
Saturdays through December 30 | 5:30 and 7 p.m. sessions
This season, "Simba Saturdays" roar to life at The Safeway Holiday Ice Rink in Union Square presented by Kaiser Permanente. Guests will glide across a golden-hued wonderland transporting every skater to the heart of the Pride Lands. Sway and skate to the iconic tunes from the original Broadway cast recording of Disney's The Lion King. Whether skaters are mastering their roar or their rink moves, families of all ages will find magic on the ice. A roaring good time awaits with special giveaways for the first 100 guests at each session.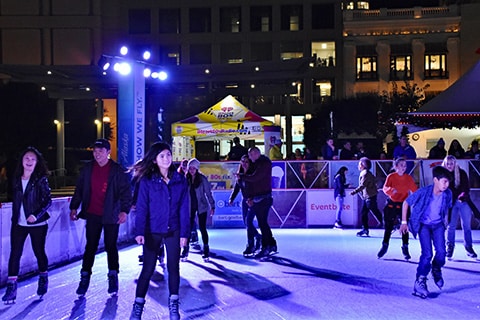 FLASHBACK FRIDAYS: PRESENTED BY

80s+
November 10, December 8 & January 12 | 7:00pm and 8:30pm sessions
The Safeway Holiday Ice Rink in Union Square presented by Kaiser Permanente celebrates more than a decade of outdoor ice skating by throwing it back to the musical hits of everyone's favorite decade—the '80s—at "Flashback Fridays." On the second Friday of each month, these special sessions feature 80s+@103.7 personalities on-hand spinning hits by Duran Duran, Pat Benatar, Madonna, Lionel Richie, and more! Skaters are encouraged to don their favorite legwarmers and unitard, and come party at this totally tubular event!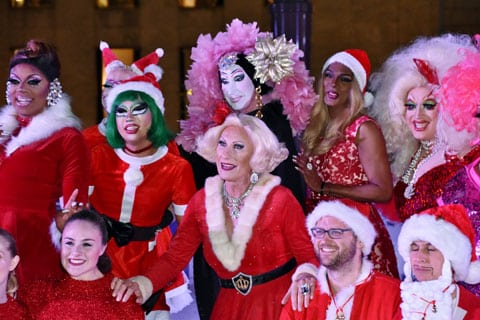 DRAG QUEENS ON ICE ($30pp)
Thursday, December 7 | 6:30pm - 8:00pm
Don't miss out on the City's most popular event of the holiday season—Drag Queens on Ice. Be a part of the fun, frivolity, and fabulousness on the ice! If you dare, skate with the Queens as they mingle and warm-up for their entertainment performances, or just grab a spot around the rink and watch San Francisco's fiercest Bay Area Drag Queens give their holiday performances of a lifetime.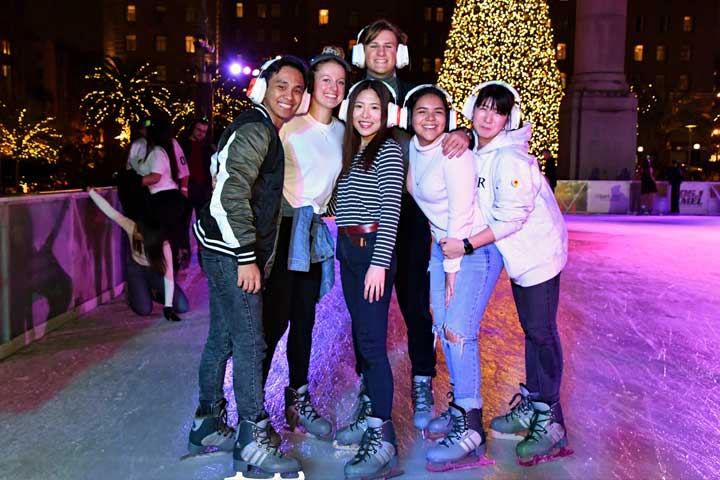 Thursday, December 14 I 7:00 pm and 8:30 pm sessions
Silent Skate returns for one night only on Thursday, December 14! It's a silent disco on ice that transports skaters to an on-ice dance party like no other! Lace up your skates, don a cool pair of headphones, and skate the night away with WiLD 94.9 Magic Matt, Star 101.3's Janine Da Feen, and Bay Area's DJ Von onsite, spinning your favorite tunes.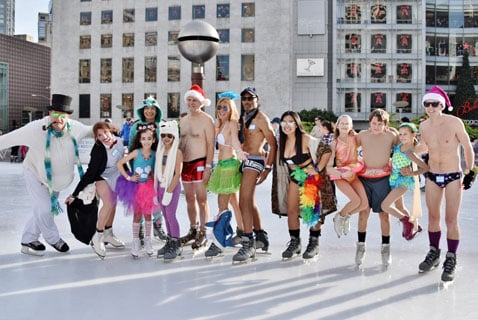 Monday, January 1, 2024 | 2:30-3:30pm
Start the New Year off in your swimsuit…on the ice…in the middle of Union Square!  As a nod to the popular Canadian tradition, this version of "taking the plunge" invites skaters to wear their wildest and most inventive beach attire, in hopes of walking away with cool prizes, awarded on theme, originality, and overall appearance.