SPECIAL EVENTS IN UNION SQUARE IN SAN FRANCISCO
Enjoy festive, only-in-San Francisco events this season at The Safeway Holiday Ice Rink in Union Square. Ranging from the traditional to the eccentric, our entertaining holiday skating events reflect the true spirit of San Francisco and offer something for everyone.
Join the merrymaking at one – or many – of our special San Francisco events: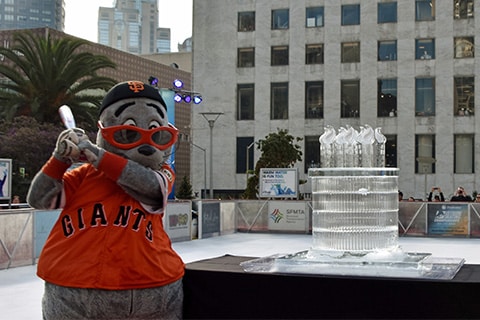 Wednesday, November 2, 2022 | 5:00pm-7:00pm

The Safeway Holiday Ice Rink in Union Square will open with a festive ceremony to kick off its 15th Anniversary Celebration. With special on-ice performances, local celebrities and merriment, you won't want to miss this evening celebration to kick off a new season of festivities on the ice.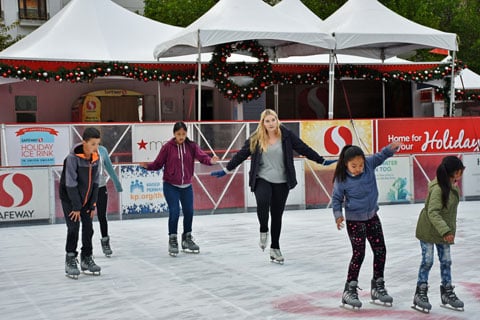 Learn to Skate presented by Kaiser Permanente
Select Saturdays and Sundays | 8:00am-9:00am
Kaiser Permanente invites skaters with little to no experience to The Safeway Holiday Ice Rink in Union Square to come learn from professional skate instructors every weekend. Lessons are free (including skate rental) to those who sign up in advance.
Space is limited to 50 participants per day. All registered skaters must check-in no later than 7:30 am or spot will be released to another guest. 

LET IT GO WEDNESDAYS PRESENTED BY DISNEY'S FROZEN THE MUSICAL
Wednesdays | 5:30 pm and 7 pm sessions
Guests of all ages can visit Arendelle at The Safeway Holiday Ice Rink in Union Square for Let It Go Wednesdays, presented by Disney's FROZEN, playing at San Francisco's Orpheum Theatre November 18 – December 30, 2022. Skate to songs from the FROZEN Broadway Original Cast Recording, which features the songs you know and love from the original Oscar®️️️ Award-winning film plus an expanded score with a dozen new numbers. Participants are encouraged to arrive early and in costume for the chance to receive free FROZEN giveaways.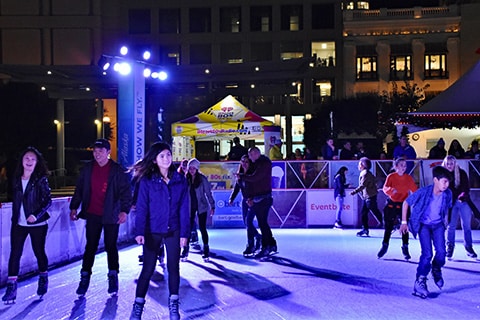 FLASHBACK FRIDAYS: PRESENTED BY

80s+
November 11, December 9 & January 13 | 7:00pm and 8:30pm sessions
The Safeway Holiday Ice Rink in Union Square celebrates more than a decade of outdoor ice skating by throwing it back to the musical hits of everyone's favorite decade—the '80s—at "Flashback Fridays." On the second Friday of each month, these special sessions feature 80s+@103.7 personalities on-hand spinning hits by Duran Duran, Pat Benatar, Madonna, Lionel Richie, and more! Skaters are encouraged to don their favorite legwarmers and unitard, and come party at this totally tubular event!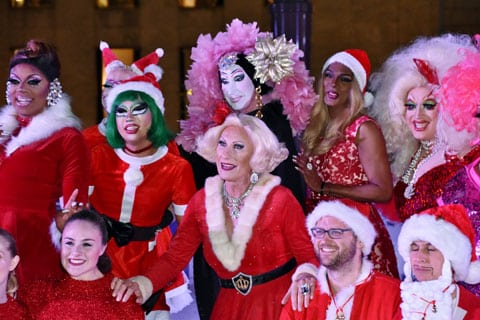 DRAG QUEENS ON ICE ($40pp)
Thursday, December 1 | 7:00pm to 9:30pm

The Safeway Holiday Ice Rink in Union Square is never more fabulous than during one of the City's most popular events of the holiday season—Drag Queens on Ice. Watch some of San Francisco's fiercest Bay Area drag queens lip-sync and skate the night away for the 12th consecutive year.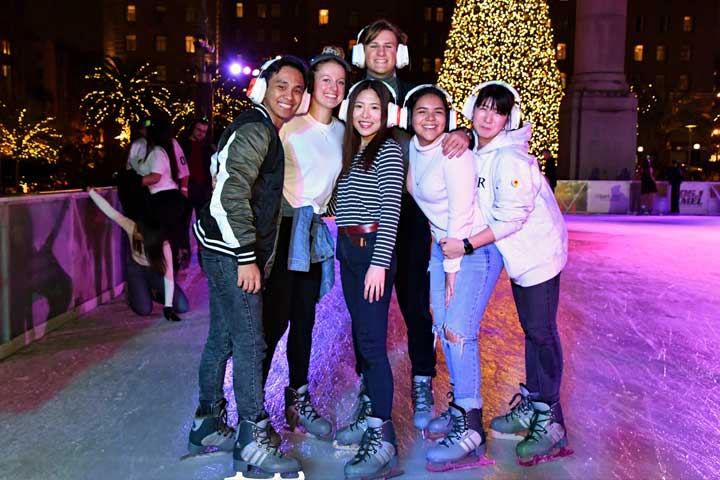 SILENT SKATE PARTY ($25pp)
Thursday, December 8 | 7pm and 8:30pm sessions

The popular Silent Skate Party returns to The Safeway Holiday Ice Rink in Union Square for one night only! A silent disco on ice, Silent Skate Party transports guests from the bustling Union Square to a skate dance party like no other. Headphones will be provided to all skaters, who can choose one of three stations to listen to as they skate.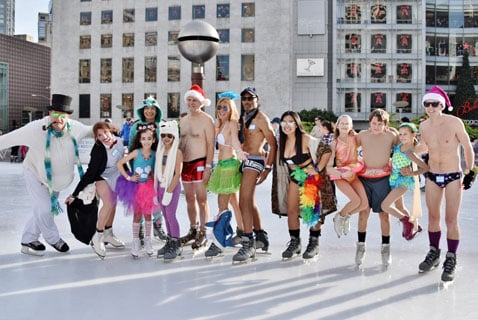 Sunday, January 1 | 2:30-3:30pm
The Safeway Holiday Ice Rink in Union Square welcomes skaters of all ages to the return of San Francisco's take on the popular Canadian tradition. In this version, ice skaters are encouraged to put on their bathing suit, grab their shades and "take the plunge" in the ice rink for this New Year's Day Union Square tradition. All skaters are invited to ring in the New Year in their chicest, wildest, and most inventive beach attire in hopes of walking away with prizes, awarded on theme, originality and overall appearance.